One Now, One Later
Our brief was to create a campaign for a product that has been around for a long time to remind the consumer it still is in production and to expand the consumer demographic. The product I chose to work with was Canned Brown Bread by B&M, this product has been around for almost a hundred years and is New England based product. The goal was to use the extended shelf life of canned bread as a selling point in these ominous ads.

Programs used: Photoshop, Bridge, InDesign
Other skills used: digital photography
Out of Home
Social Media Sponsored Ad
Magazine
In Store
Presentation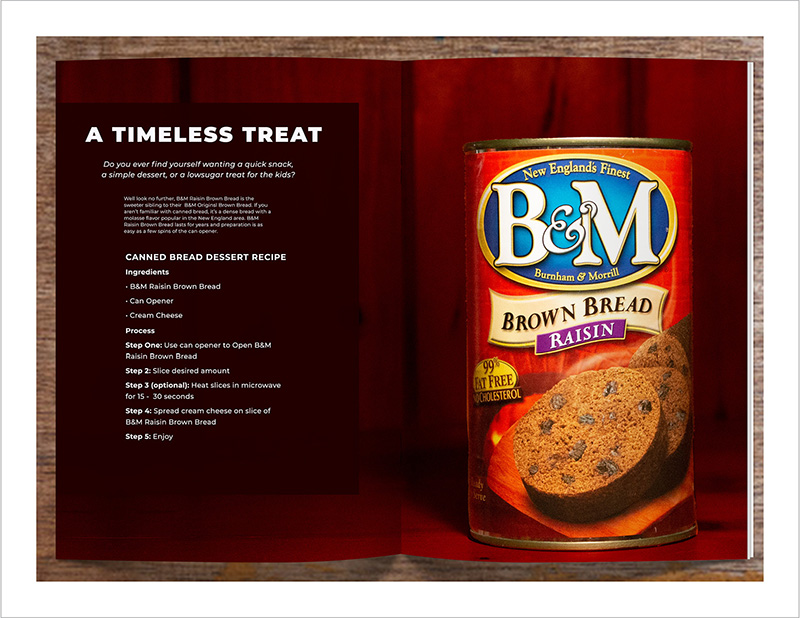 For Educational Purposes Only.