Carpool with Waze
The brief for this project was to create a corporate campaign. The campaign is for Waze to promote carpooling through the use of their Waze Carpool app. The visuals for the campaign include simple illustrations with the brands colors.

Programs used: Photoshop, Bridge, InDesign, Illustrator, AfterEffects
Out of Home
Social Media Sponsored Ad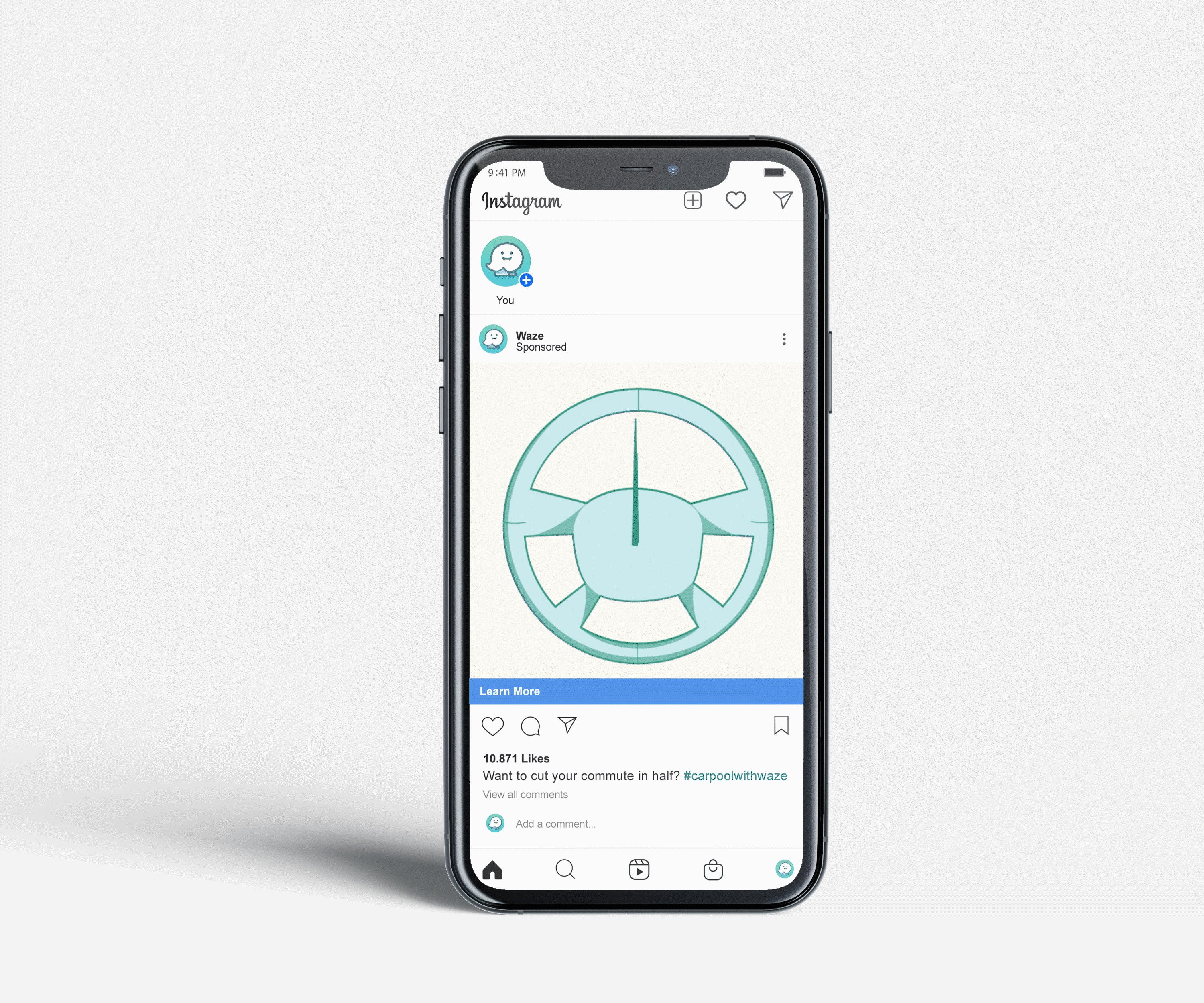 Giveaway
Presentation
For Educational Purposes Only.